With so many comic creators owning cats themselves, it isn't surprising to realise that there is a whole world dedicated to cat comics on the internet. Starting with webcomics inspired by the likes the evergreen Garfield and ending with comics set in 1927, there is little these cats cannot do. And I guarantee that if you love cats, these comics will be your favourite new places to haunt on the internet!
Pepper and Carrot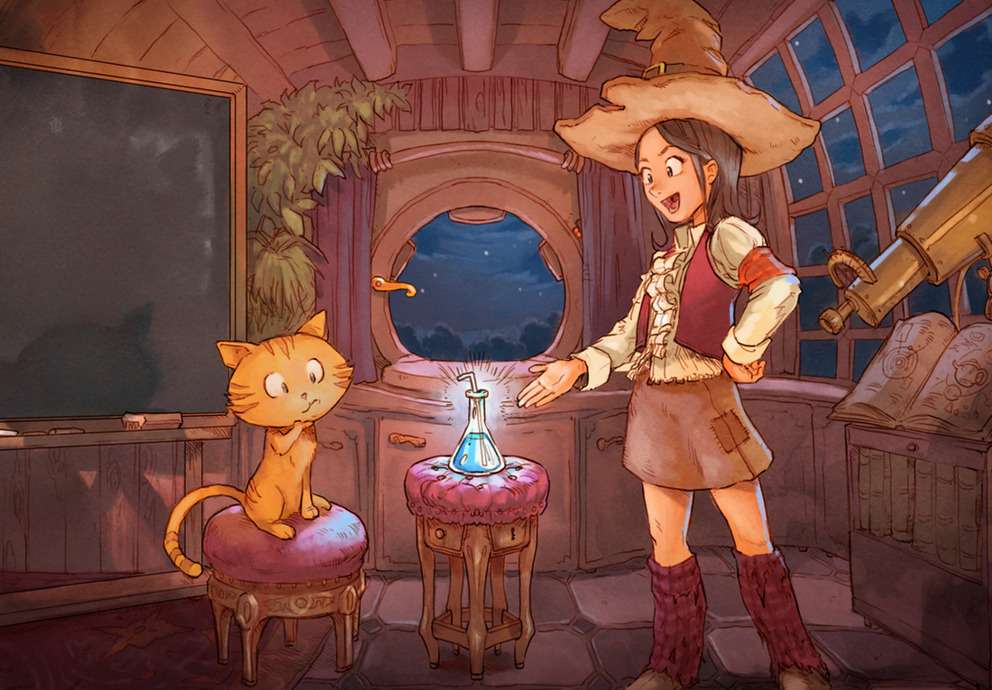 About the adventures and misadventures of a young witch and her pet cat, this fantasy webcomic introduces us to a beautiful world of magic creatures, spells and potions. Created by David Revoy best known for his association with Sintel, the hugely popular animated short created on Blender, an absolutely free to use (and open source) 3D rendering software.
With the aim to establish how cool 'free culture' can be, the creator not only has the comic online, but drawing tutorials and high-resolution download options too.
Funny, emotional and devoid of sex, expletives and violence, this is perhaps one of the best ways to introduce young children to the wonderful world of comics.
You can read the comic here: http://www.peppercarrot.com/
Lackadaisy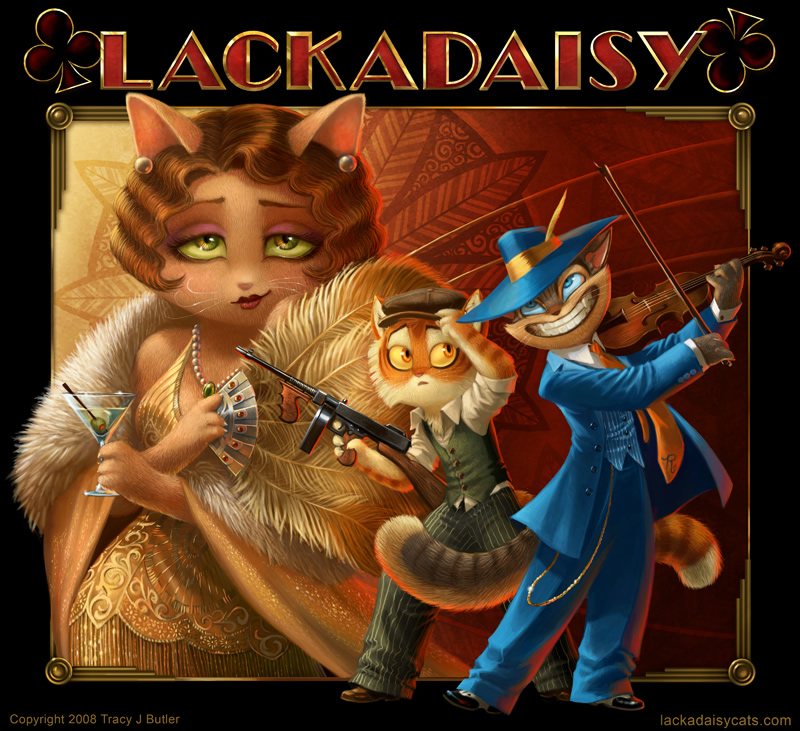 Created by artist and game developer Tracy J Butler, Lackadaisy is a visual treat to be honest. Set in 1927, in an age of prohibition, this webcomic introduces us to St Louis, Missouri crawling with anthropomorphic cats!
Inspired by a dramatic world of gangsters, murder, mayhem and mysteries, this webcomic is painstakingly hand drawn by a pencil and later completed on Photoshop.
Though this webcomic is one of the best in the massive webcomic universe, Tracy's irregular and slow updates can be horribly painful for fans. And would you be surprised if I told you this Eisner-award nominated comic was inspired by Tracy's two cats – Ivy and Calvin?
You can read the comic here: http://www.lackadaisycats.com/comic.php
Simon's Cat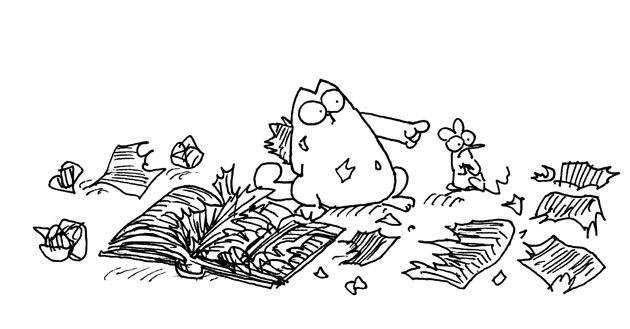 The very Garfieldesque Simon's Cat was originally released as a YouTube series in 2008. With more than 232 million views to boast of till date, this black and white comic defined by simple lines is one of the most popular webcomics of all time!
The life, times and exploits of a very hungry and a very naughty house cat inspired by Tofield's own pets, Simon's Cat over the years have not only managed to get a huge fan-following globally, they also ran in print in the Daily Mirror for two years (2011-2013)!
You can read the comic here: http://simonscat.com/blog/category/simonscat/
Exo Comics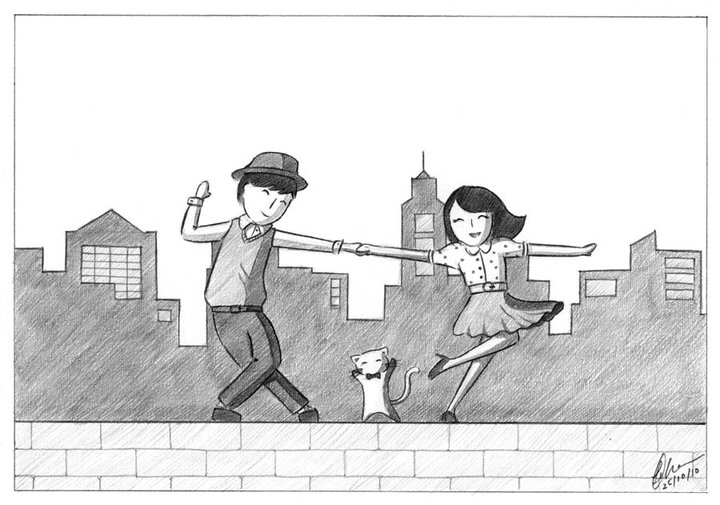 Created by New Zealand based artist Li Chen, Extra Ordinary Comics (EXO Comics) have proved to the world that taking the internet by storm is not quite a difficult thing to do when you have the right ingredients in your webcomic. A slice of her life starring her cat and her partner, Chen's creation is definitely the webcomic to head to if you want your daily dose of reality. Complete with rainbows, stardust and cats.
Created in 2008, the initial sketches for EXO Comics can be traced back to the days she was pursuing architecture in college. What is remarkable about this comic is its sheer ability to attract readers from all over the world. One of the most successful Kickstarter comic projects ever, Chen's comics didn't take long to rustle up the money needed to publish a book. And her success didn't stop there- she went on to publish her third book soon after.
You can read the comic here: http://www.exocomics.com/
GaMERCaT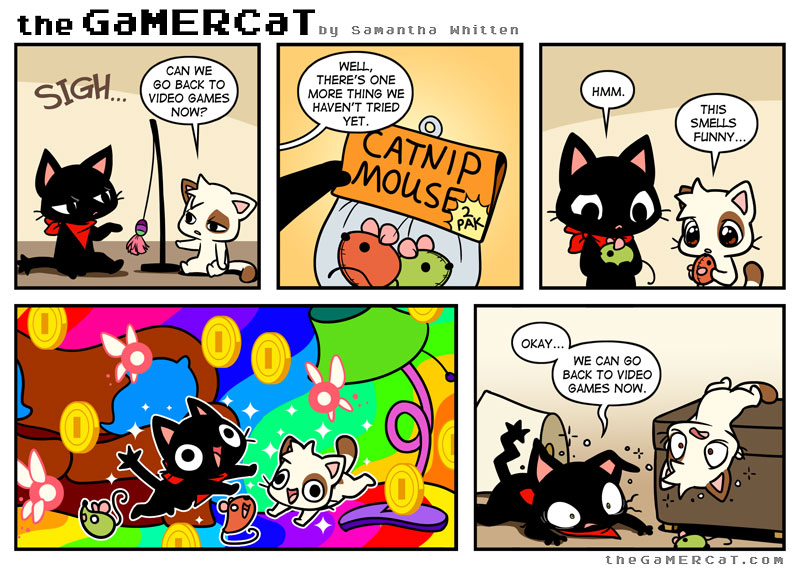 Created by Samantha Whitten, GaMERCaT is a story of a young male cat. Rescued by video game geek Malcolm, GaMERCaT grows to love video games too. While Malcolm is away, the black cat escapes into a world of . Accompanied by his sidekick, the Annoying Fairy, GaMERCaT lives a life nerding over video game releases and coughing up furballs. Also appearing regularly in the comic is a tiny, lovable mouse, Anonymouse.
Inspired by Whitten's personal experiences as a gamer, the webcomic introduces even the unitiated ones to video game humour, as well as Whitten's thoughts about the world of video games.
You can read the comic here: http://www.thegamercat.com/
Cat Vs Human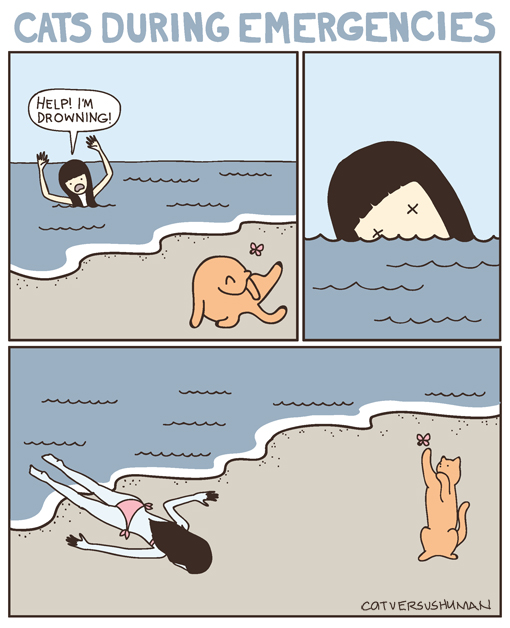 To own a cat is to love it. Yasmine Surovec's webcomic, Cat Versus Human is exactly about this. A hilarious take on life with cats, this comic is perhaps the one that cat owners all over the world identify with – from misadventures involving hairballs, to giving up your favourite couch for you sleeping cat, this comic captures every little cat-lover emotion perfectly.
Every comic released by Surovec is undeniably deep and meaningful. After all, there are very few comics out there that encourages cat people all over the world to collectively ponder over why cats love cardboard boxes thus?
You can read the comic here: http://www.catversushuman.com/