Alien Much?
Ever wondered what an extra-terrestrial Rajinikanth would look like? What about an Indian alien wedding's first night? A selfie with the Taj Mahal in the background?
Charbak Dipta, an illustrator, visual artist, answers these questions with a set of artwork. Feeling bored with the constraints of a graphic novel he chose to do in an illustrated essay of sorts, where aliens in a parallel world  a few light years away where they too have Indian, especially Bengali culture. The series was conceived  as a result of Plato's theory of ideas that states that intelligible abstract ideas are of a higher kind of reality than those of physical objects on Earth.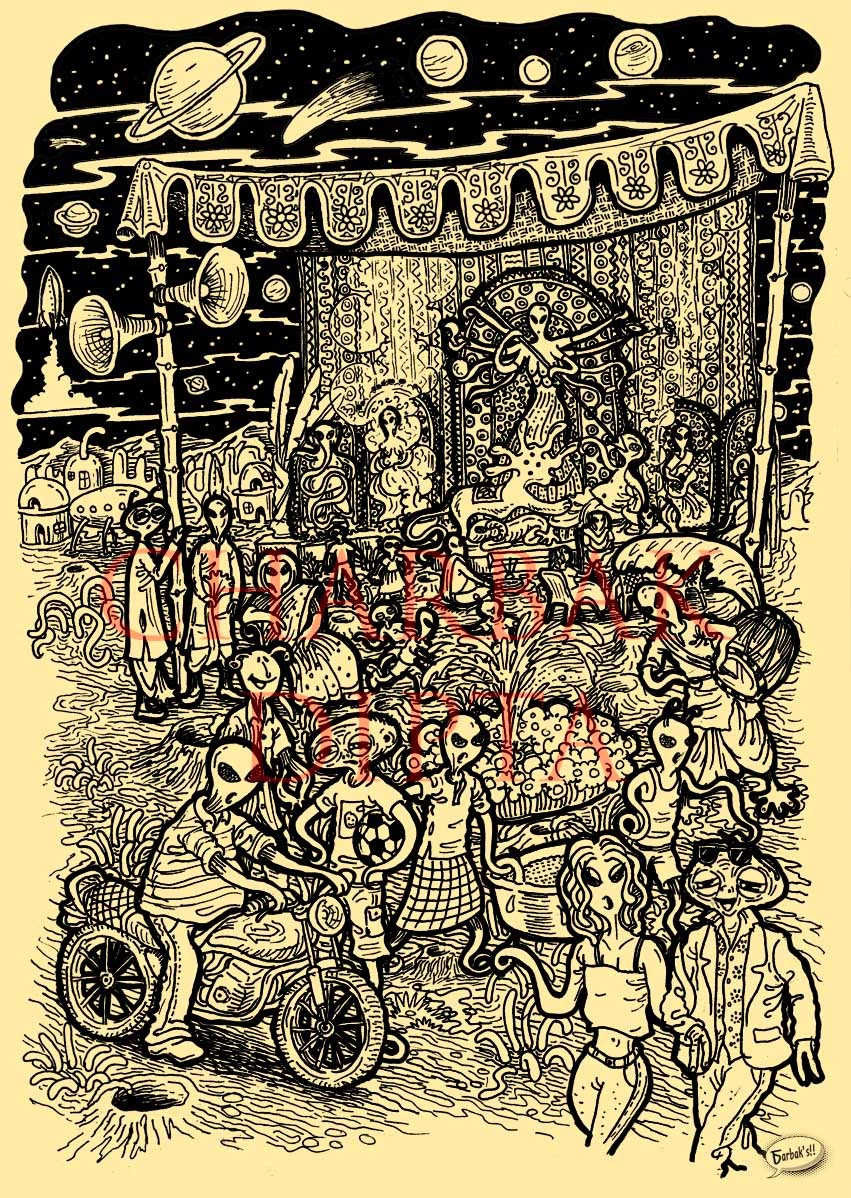 Meant to be a docu-spoof of the Indian culture, Mr. Charbak is inspired on the subject of his artwork by popular culture  and his own experiences. And also of course a fascination with aliens, especially the sci-fi of Asimov and Ray. and   After receiving praise for his take on 'Probashi (Expatriate)  Bangali durja puja' he observed at Delhi's stronghold of Bengalis at CR Park,  and another inspired by the 'colonial Babu culture' of Bengal he began seriously working on this series. However it exists purely because of Mr. Charbak seeking to release his creative energy.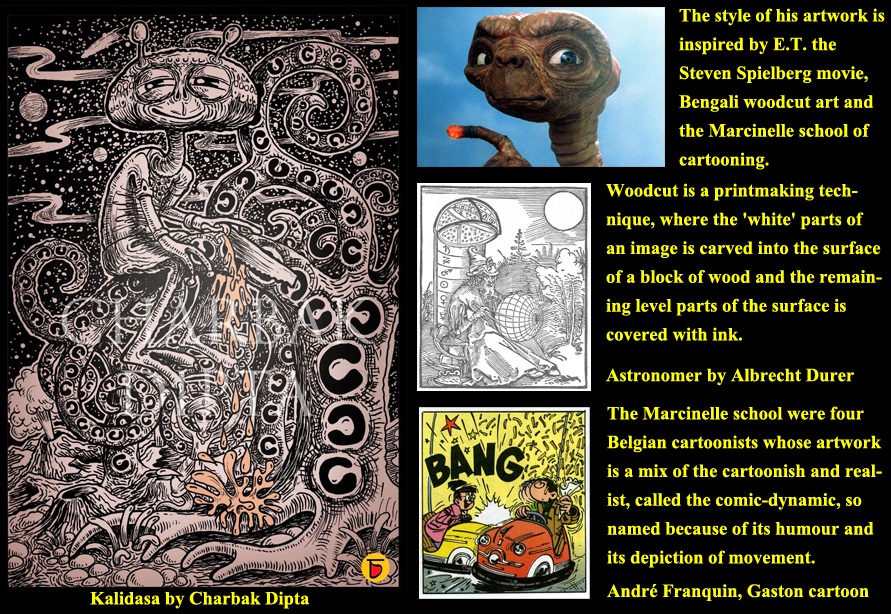 Mr. Charbak draws them by hand, using a pencil and a pen-brush, and then cleans them on Photoshop. So far the images have mostly focused on his familiar Bengali culture and other common Indian themes/people.
And that is not all that MR. Charbak has in store for us. Did you know that he's started work on his "International Aliens" series already? Starring The Alien Beatles, Alien Frida and Comrade Alien, this new series promises the alienization of many, many more familiar faces.
by Shombuddha Majumdar
Shom here is yet another Bengali who believes that writing will provide him with a livelihood. The boy with a sense of humour and brains to match, this Bengali (not so secretly) hopes to become a filmmaker someday.