Kaal by Aayumi Productions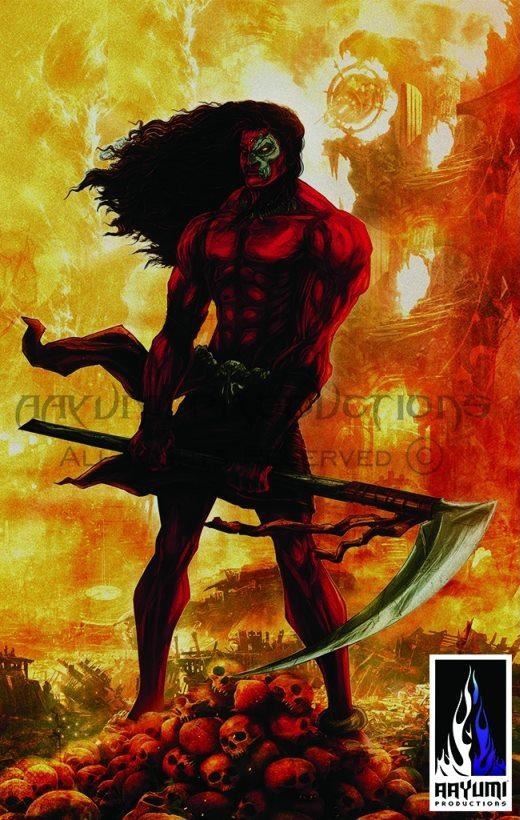 A lot of Hindu mythology is ingrained into a large number of Indian minds. This makes it perfect to use the characters from these mythologies in graphic novels as they have the same cultural quotient as one of the  marquee names for DC or Vertigo Comics. Kaal deals with a human soul about to be turned into a Yamdut, was saved when Lord Garuda controls Naraka for a brief amount of time. He is then molded into someone who can fight the forces of darkness.
Written by Liam Webb, a writer with experience as an intern at Marvel, and writing for the Comic Book Artist Guild, Arcana and Red Comics Publications, Kaal is to be the debut flagship title of Aayumi Productions. Their creator and the penciller of their publication Kaal, Pankaj Naik, is another man of experience and talent. He promises to deliver imaginative stories with riveting artwork.