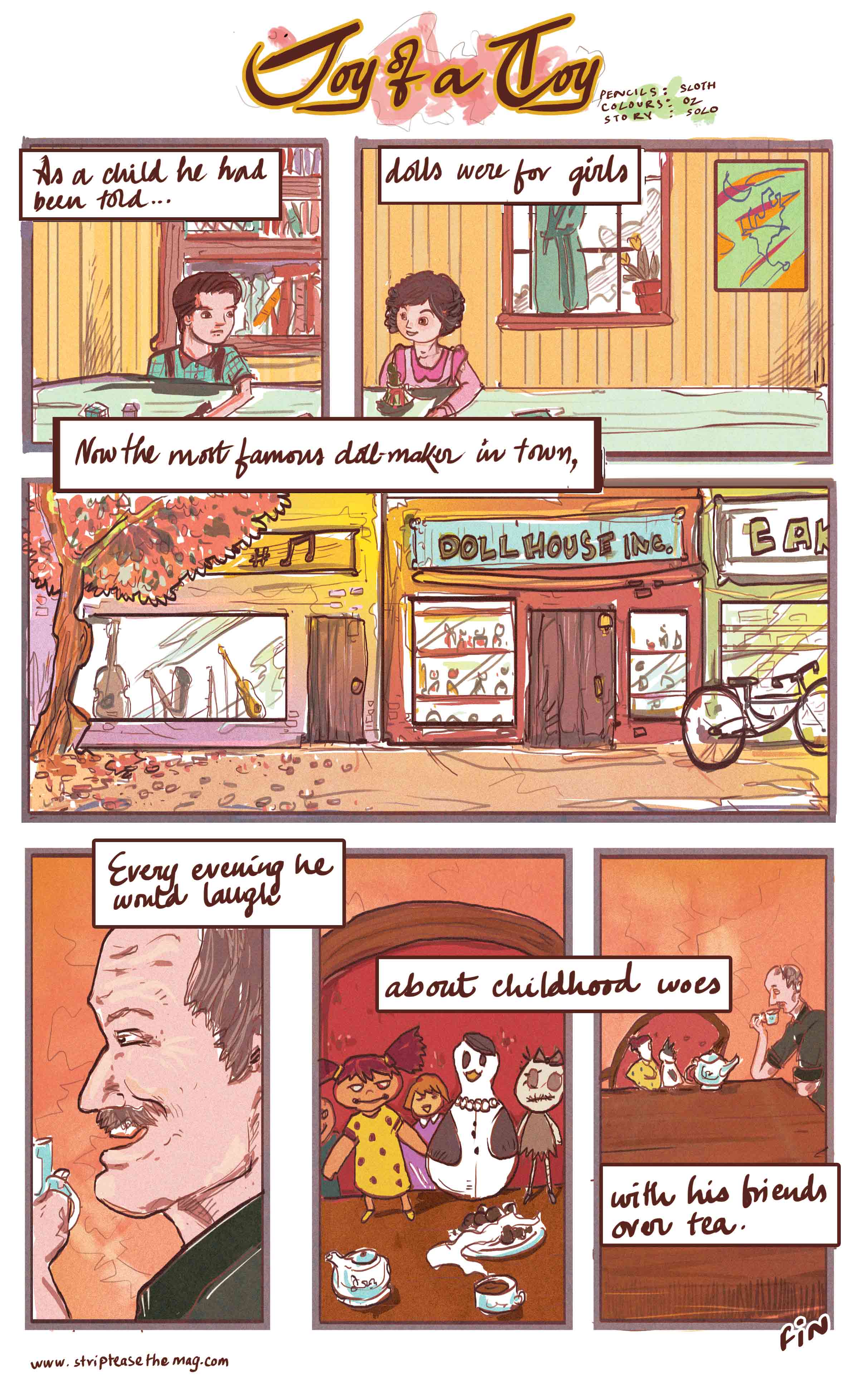 – by Sloth, Oz and Solo
Mostly found playing the electric guitar or video games, Sloth likes hiding behind screens.
Ojoswi, or The Painter of Oz, as he likes to call himself, is an artist for hire. He likes to spend his days going though comic books and antique shops.  An occasional narcissist, he struggles to balance the time between his endless daydreaming and illustrating, and one day hopes to own a nostalgia shop.
Solo is a writer, photo-taker, a skilled procrastinator. She is the quintessential cat lady who isn't your regular breed of sane.